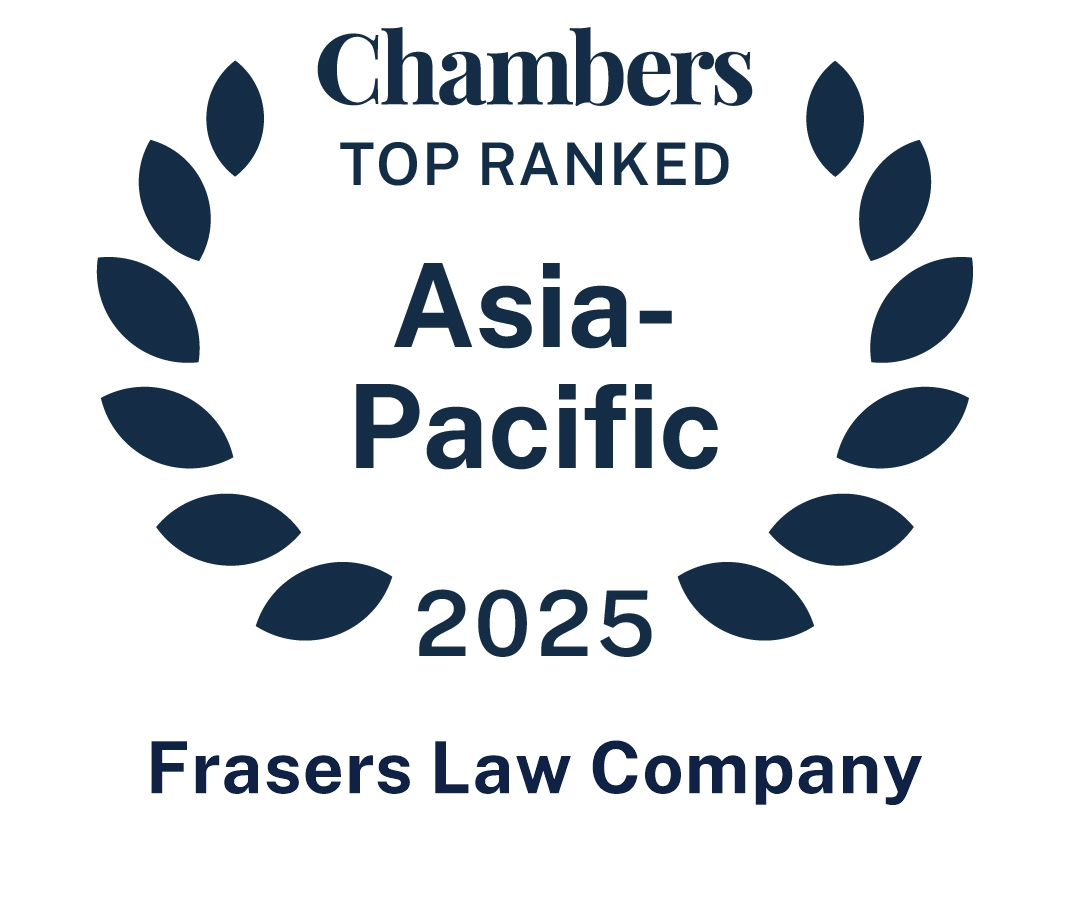 Mark Fraser – Leading Individual
Justin Gisz – Leading Individual
Frasers is ranked as Leading firm in Chambers Asia Pacific 2023.
Chambers Asia Pacific 2023
Client's Testimonials
"Frasers has a good knowledge of complex regulatory issues while also being aware of commercial overlays and implications. Its advice is always framed in commercially useful and accessible terms."
"They are very comprehensive and responsive, able to point out any issues with local compliance and add value for clients."
"Frasers has an outstanding legal team with excellent understanding and provides very professional advice and support."
"The firm has a diversity of skilled practitioners who find realistic solutions to complex matters."
"Frasers has an outstanding legal team with excellent understanding and provides very professional advice and support."
"Frasers has great knowledge of employment-related issues and I appreciate the firm's ability to handle complex matters."
"Frasers has very good capability in the power sector and in project finance in Vietnam. They are one of our go-to firms in Vietnam."
"Frasers are able to understand concerns from a practical point of view and are responsive."
"The partners have a deep knowledge of regulatory frameworks and of key players and market trends in Vietnam."
Chambers Asia Pacific 2023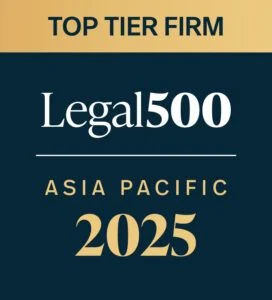 Hall of Fame
Mark Fraser

– Fraser Law Company
Justin Gisz

– Fraser Law Company
Ho Thuy Ngoc Tram – Rising star
Nguyen Mai Phuong – Rising star
The leading and authoritative guide to law firms in Vietnam is contained in The Asia Pacific Legal 500. Frasers is consistently ranked as a top-tier firm in Vietnam, and in particular, has been recommended in the following practice areas in the Legal 500 Asia Pacific 2023 Rankings (in alphabetical order):
Banking and Finance
Capital Markets
Corporate and M&A
Data Protection
Dispute Resolution
Insurance
Intellectual Property
Labour and Employment
Projects and Energy
Real Estate and Construction
Shipping and Aviation
Tax
Technology, Media and Telecommunications (TMT)
Clients' Testimonials
"Frasers are well-connected within Vietnam and able to get access to many different organisations and parties. They also have an associated company, Frasers International which further extends their capabilities well beyond Vietnam."
"Mark Frasers and Ho Thuy Ngoc Tram have been impeccable in terms of professionalism and quick turnaround."
"An experienced team who have a good sense of international sponsor/lender requirements and can play a strong supporting role on project financings. They work very collaboratively with international counsel."
"Very practical structuring advice, excellent communication, meeting deadlines and avoiding surprises. Flexible to meet the client's requests and to tailor advice and solutions as needed."
"The leadership is very hands-on with every assignment and creative in their thinking and problem solving. They take ownership of deals and act as if they are part of the in-house legal team."
"The team is very responsive and commercial. They are a go-to firm in Vietnam because they provide concise and thoughtful advice and can be relied upon to meet tight deadlines."
"Frasers Law are unique in Vietnam as they bring a very strong international approach to the local area. They apply this international know-how to the needs of multinational clients within Vietnam and ensure that local requirements are understood and met."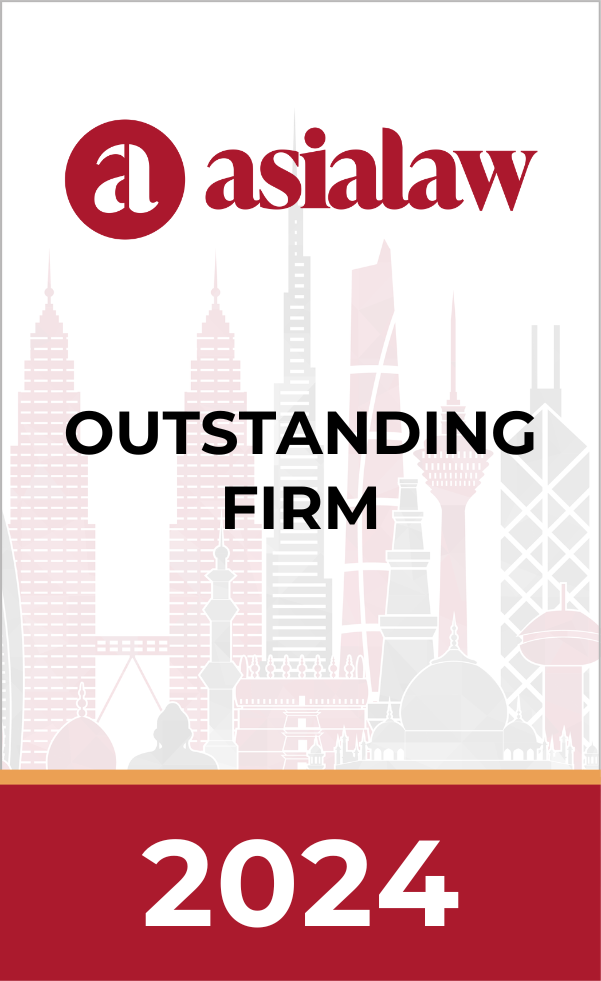 Mark Fraser – Elite Practitioner
Justin Gisz – Distinguished Practitioner
Frasers is recognised as an Outstanding Firm in Asialaw Profiles 2023-24 – The Guide to the Asia-Pacific's Leading Law Firms.
Outstanding
Corporate M&A
Projects Infrastructure
Highly Recommended
Banking and Finance
Dispute Resolution & Litigation
Energy and Natural Resources
Recommended
Banking and Financial Services
Capital Markets
Construction and Real Estate
Intellectual Property
Project and Infrastructure
Labour and Employment
Shipping, Maritime and Aviation
Tax
Clients' Testimonials
"Frasers has deep knowledge of local laws and are very responsive to our queries."
"Responsive, gives practical advice, communicates effectively."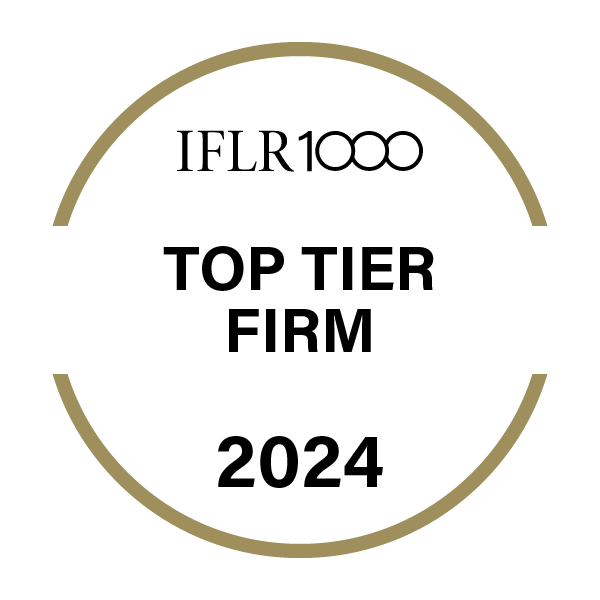 We are recognised by IFLR1000 in the following practice areas:
Banking & Finance
Capital Markets
Corporate M&A
Projects and Infrastructure
Clients' Testimonials
"Practical advice. Deep understanding of local market and of our commercial priorities. Excellent service, quick delivery."
"On top of everything, very detailed, very trustful and focused, high expertise, fast in responding/follow up."
"The firm has a strong understanding of the law and the approach of local regulatory agencies to interpretation of applicable laws. They're knowledgeable, practical, and responsive."
"They support us in negotiating with the investor and find the solution to settle the differences between the opinion of the company and the investor."
"They were persistent in their effort to get the license we were applying for, navigating through the complicated procedures of the application."
"Timely and responsive. Clarity of advice and feedback."
"They are familiar with the local regulatory framework. They understand the key issues related to foreign direct investment requirements, government policies and the differences between local law and British law, therefore they can provide effective advice for foreign investors regarding potential acquisition."
"Timely, detailed and thorough advice. On top of recent legal and regulatory developments and experienced in liaising with the authorities on the ground in Vietnam. On top of policy developments and able to provide insights into the rationale guiding the government's actions."
"They are very thorough, very knowledgeable. They are extremely responsive and attentive. They listen and seek to provide practical and technical responses."
"Very professional, understand international law practice, and provide practical and actionable advice."